In collaboration with the Berklee College of Music in Boston, musicians Gabriela Martina (CH), Sophie Maricq (ESP/UK/BE) and Jussi Reijonen (FIN) curated and organized a benefit to gather donations and raise awareness to aid refugees of the war in Syria.

Lee Swensen Katz Trio
This concert brought together musicians from around the world who performed classical repertoire of their respective traditions to promote social awareness of the Syrian humanitarian crisis.
Performing onstage was world-renowned Arabic oud (11-string fretless lute) and violin virtuoso Simon Shaheen, as well as the Lee Swensen Katz Trio with Cleveland Quartet founding member and Grammy-award winning cellist Paul Katz. All artists forwent their performance fees to support the cause.
All proceeds of the event went to Questscope to aid in refugee camps and conflict-affected areas in Syria and Jordan.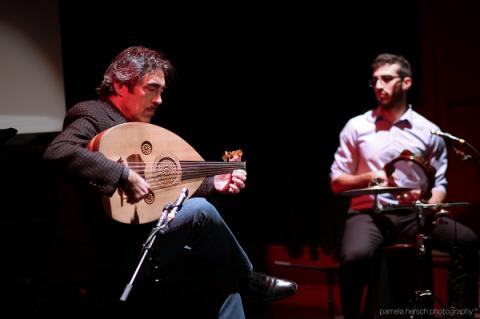 Simon Shaheen
Mr. Razek Siriani from Aleppo was present as a guest speaker to share his experience as a Syrian displaced by the conflict, as well as Ms. Nadia Rhodes Schroeder from Questscope who gave a presentation on Questscope's work in the conflict-affected areas.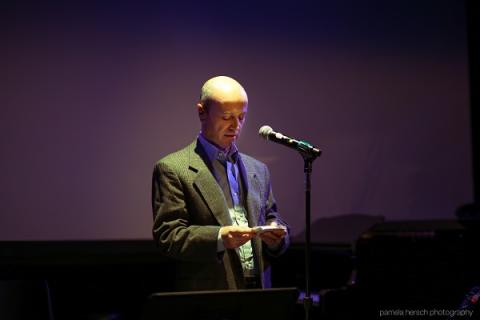 Mr. Razek Siriani

Ms. Nadia Rhodes Schroeder
We're so grateful to all who gave their time and resources to make this concert a success!