Our friends at Solidarity Studios just held their second annual "Give Kids a Voice" Fundraiser. People from across the state of New Jersey came together to dance the night away while raising money for Questscope.
Solidarity Studios is a movement that connects youth around the world. They work with young people living through war and poverty to help them tell their own stories and mobilize their communities around the issues that affect them most. When the founder of Solidarity Studios was a student at Duke University, he did an internship with Questscope in Jordan - which blossomed into a long-term friendship!
From Bethlehem to South Africa to Chicago, different communities find different ways of expressing themselves. They've established community theatres, created portable music studios, and set up museums – all in an effort to have their voices heard.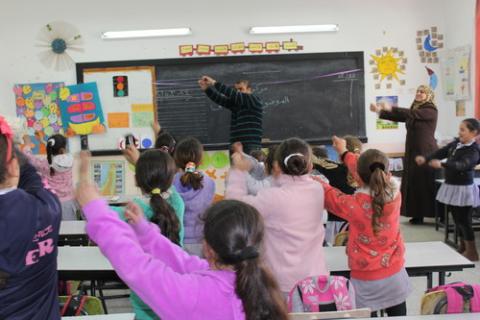 We connected with Solidarity Studios over our shared desire for youth to have power over their own stories and have a platform where they can be shared. We have a similar project running in the Za'atari Refugee Camp right now called #MeWeSyria. It is a project organized by a young American Muslim media specialist to help refugee youth express emotions and describe experiences through storytelling and filmmaking.
Youth in each of these different communities speak different languages, have different cultures, and come from different backgrounds. But they all face one common problem: the dehumanizing effects of poverty and war.
Hardship makes it difficult to obtain the basic necessities, but it also prevents youth from finding and building on their talents. Creative outlets can help young people express themselves and fight back against the dehumanizing experience of living in impoverished and war-torn communities.