In Jordan, we work with Syrian refugees, out of school youth, and marginalized communities to build meaningful pathways forward.
Our first of its kind non-formal education program is revolutionizing what's possible for young people throughout the country. Questscope facilitators lead through discussion, empowering young people to use their voice and learn through the things they experience day-to-day. After graduating all three of our program cycles, young people receive a 10th grade certificate, which is recognized by the Ministry of Education. This certificate opens doors—to further their formal education, to receive vocational training, or to get a job, all previously impossible without that piece of paper.
We're currently transitioning the NFE program to be fully owned by Jordan's Ministry of Education, a significant step to integrating and normalizing a pathway for out of school youth throughout the country. Questscope will maintain a constant presence throughout the handover, ensuring that the MoE team has the tools needed to help the program soar. 
We also work in Za'atari Refugee Camp in Jordan, home to over 80,000 Syrian refugees. At the Questscope Youth Center inside the camp, our Trauma Recovery and Empowerment programs help refugees heal through creativity—art, poetry, storytelling, painting, photography, and music. We also encourage healing through understanding, teaching people about the biological impacts of trauma and de-mystifying what can sometimes feel so bewildering. We do all this and more through our co-creation partners—Lens on Life, Me/We International, Barefoot Psychology, Questscope volunteers, and the people we serve.
In Aqaba, our Learning Center offers technical training, administrative and marketing support, and micro-finance funds for small businesses. Our Productive Kitchen project helps fuel the family economy as well, steadying their finances so that they can make better personal and financial decisions for themselves and their families. These Economic Inclusion programs help people more easily access the economy in Aqaba, a vital step in recovery and future-building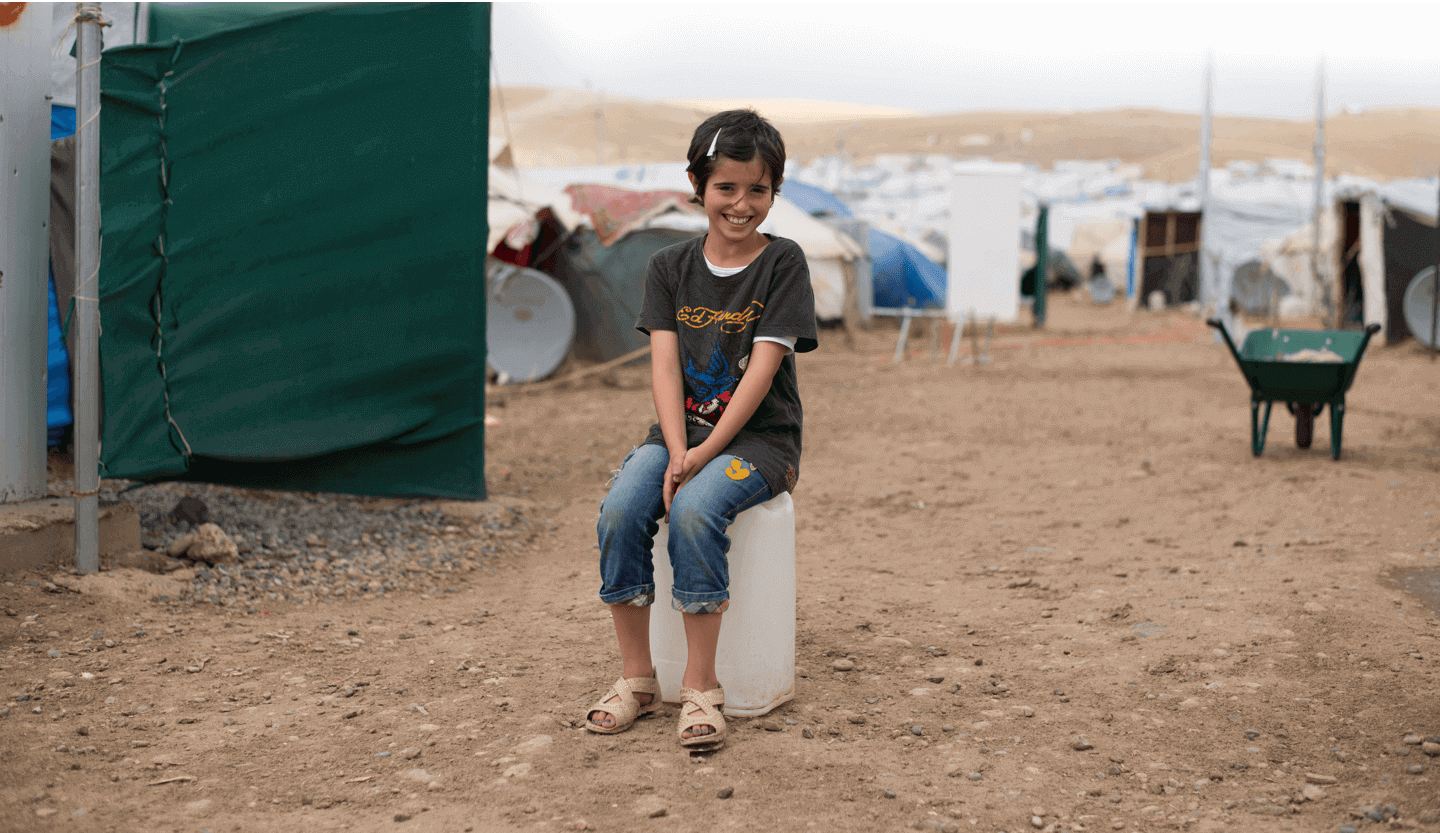 create lasting impact
Your gift will provide emergency assistance, alternative education, and mentorship. And places to bloom again where hope is possible.